Likoni Community Deveolpment Programme (LICODEP)  is a Non-Governmental Organization currently operating in two counties:Mombasa and Kwale County with long term plan of expansion to serve the greater Coastal region. The NGO started as a movement of Youth groups in 1998 in Likoni after the famous Kaya Bombo violence that left so many people dead and displaced. 
The main purpose being to ensure peace and cohesion. With this unity of purpose, the various youth groups were brought together by Action Aid Kenya to form a Community Based Organization (CBO) by the name Likoni Youth counselling and Development Program which was officially registered in the year 2000. It comprised of 8 groups with the following mandates which had expanded greatly by then: 
1. Peace and Security advocacy 
2. Lobbying and advocacy on Land issues 
3. Advocating for human rights 
4. Youth and women empowerment through micro enterprise development 
5. Creating awareness on health issues-sanitation, HIV AIDS, Drug abuse etc 
6. Promote education and Literacy levels 
In 2004, the CBO was registered as an NGO under the current name Likoni Community Development Program (LICODEP). Its main mandate was to foster peace and security for development, conflict management and cohesion dubbed "usalama na uwiano". The constitution was developed, structures formed with a fully established board which was to lead and oversee the NGO in the delivery of its mandate. In 2005, the NGO had expanded to serve Mombasa County as a whole and by 2010; it had expanded its area of scope to include Kwale County. 
The NGO currently is composed of 11 board members and 8 Secretariat officials headed by the Executive Director with its own office space, resource centre and income generating sources.
Licodep Key Beneficiaries
The NGOs, owing to its existence for a long period of time, has built an extensive list of beneficiaries overtime, the main ones include but not limited to the following:
1. Youth- juvenile gangs, drug addicts, school dropouts, unemployed etc
2. Women
3. Persons with Disabilities
4. Security agents/ peace committees
5. The vulnerable in the society including the elderly and girl child
6. Schools
Main Challenges
1. Donor funding is not consistent
2. Stringent conditions attached to the donor funds which may not be congruent with the environment/situation
3. High expectation by the society
4. Duplication of activities by competitors and other NGOs
5. Witch hunting where the NGO is mistaken on its identity/Purpose of existence.
The Strategic Plan 2018-2023
This strategic plan 2018-2023 has specifically been drafted for the reasons of providing clear framework which the NGO Board and Secretariat will rely on for guidance and direction, It is a necessary requirement for effective management of any organization. It also acts as a link between the NGO and the various stakeholders. Apart from these, environmental changes, both internal and external have also necessitated the revision of the strategic plan to reflect the current needs and dynamic plans of LICODEP.
Objectives of the Strategic Plan
1. To provide direction to the NGO for the next five years
2. To ensure representation of all the stakeholders interests and subsequent delivery of their expected results.
3. To help mobilize the NGO resources to tap and maximize the available opportunities for goal attainment and improved living standards.
4. To improve on the NGO"s capacity and visibility in order to achieve a sustainable delivery on its mandate.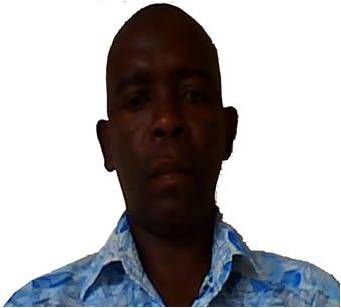 Mr. Suleiman Sultan, Chairperson.
"On behalf of LICODEP, we hereby collectively own and commit to the implementation of the set strategic plan 2018-2023 to achieve our goals. Consequent to the foregoing, LICODEP invites everyone with a similar vision for a strong and vibrant civil society to join hands, work together and coordinate efforts to strengthen the organization"s effectiveness in the region.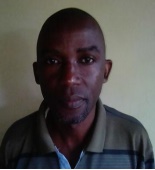 Juma Idd Mwasina
Executive Director
"The LICODEP staff and board members wish to express their sincere gratitude to USAID through the Act Change Transform for the support accorded in the development of 2018-2023 strategic plan. We welcome all the development partners to join us in this journey for a success!